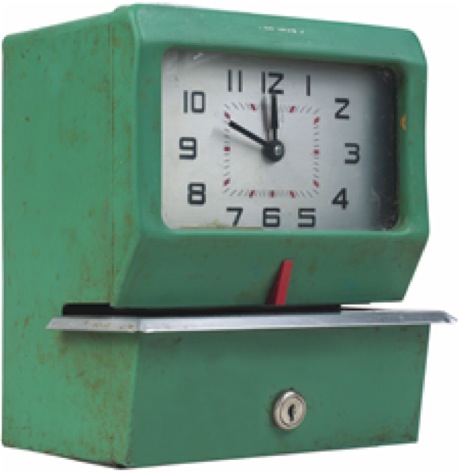 Our team here at Andson works hard. Really hard. Serving over 3,000 youth in 2013-2014 with 10 admin staff is something that we are quite proud of (not to leave out the nearly 50 tutors that make all that possible). We have struggled in the past to figure out a creative way to solve the issue of long days for our full-time staff. Overtime can be costly, and various split schedules became difficult to maintain or manage. Over the holidays we closed our offices to give the team some much needed downtime. That's when Sonia and I started looking for a way to solve the problem of our team's schedule. We looked to two industries that clearly have mastered shifts and calendars for efficiency and coverage - hospitality and engineering. What came out of our brief immersion were two decisions that we think are for the better. Looking toward the engineering industry, we were able to gain some control on our calendar. We moved to a 9/80 schedule. That means, each pay period, our team members that are full-time will work 9 hours each day, M-Th. Friday will be an 8 hour day for the first Friday of the pay period. The next Friday - payday, is a day off. This schedule has freed our calendars of crazy half-days and trying to keep track of who has which day off. What's even better, our team will have two, three-day weekends each month. That equals 24 extra days off each year. To us, this is the perfect marriage of work hard, play hard.  
From the hospitality industry, we were able to get rid of all the terminology for days off. Life happens. All full-time staff at Andson get 10 paid days off per year. Use them however you care to. Not worrying about sick days, personal days, etc. allows us to focus on our mission, and less on clock-watching our capable team.  
At this point, leaning areas like HR allows us to dedicate as much of our administrative staff to programming as possible. We are not interested in micro-management, and we're proud to innovate in areas where others may not think to.
We are looking forward to a fantastic 2014. Read Sonia's post if you have not already.